The Rizo Lola Rangers were crowned 2016-2017 Champions Wednesday evening at George Bell Arena, edging past LLDG Law 4-3 in a shootout. Congratulations!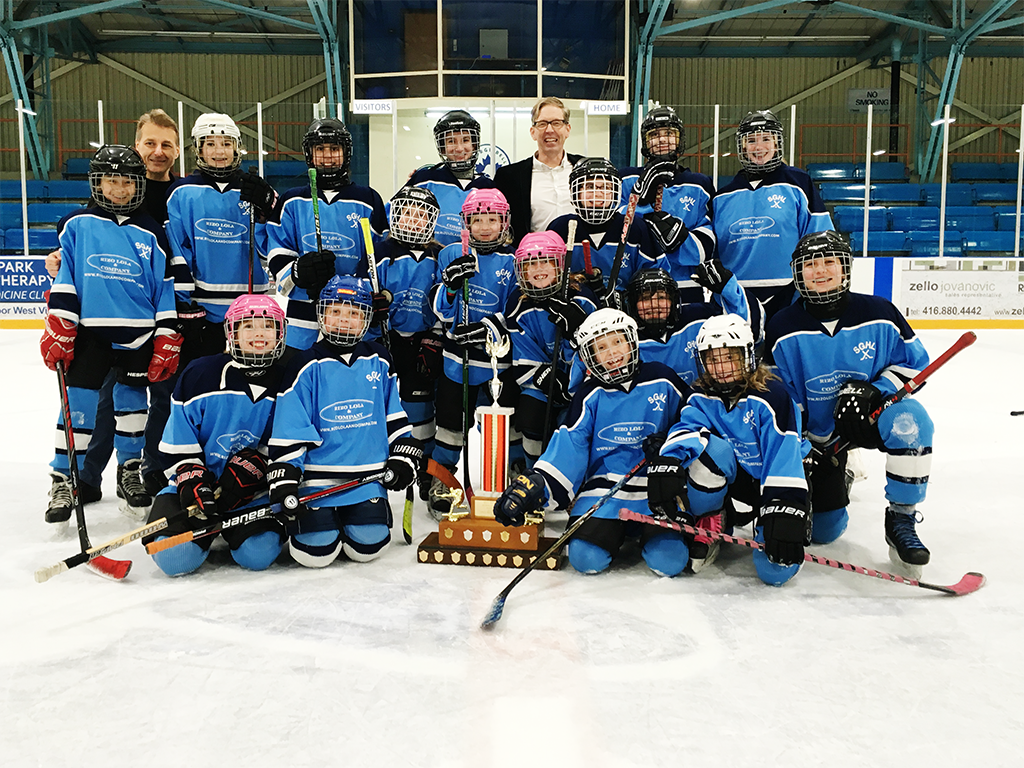 Re-registration for current players and new registrations for sisters of current players opens April 30th, 2017 and is open exclusively to them until May 14th. Pre-filled-in forms for current players will be emailed just prior to the year-end banquet and we very highly recommend they be signed and brought to the banquet to guarantee a spot for next year's season. Blank forms for sisters of current players will be available at the banquet.
Registration for new families to the league opens on May 15th. Any new registrations received prior to May 15th are treated as through they were received on May 15th. More information about Registration is available on our About SGHL page.
In all cases payment must accompany the signed registration form.
The cost for the season is $225 per player. Cash or cheques are accepted, and cheques may be post-dated to June 1, 2017. If you cancel anytime before June 1st you will receive a full refund. Cancellations on or before Wednesday, September 6th, 2017, will receive a refund of $200. As of September 7th, 2016 all registrations will be considered finalized.